Residential Pest Control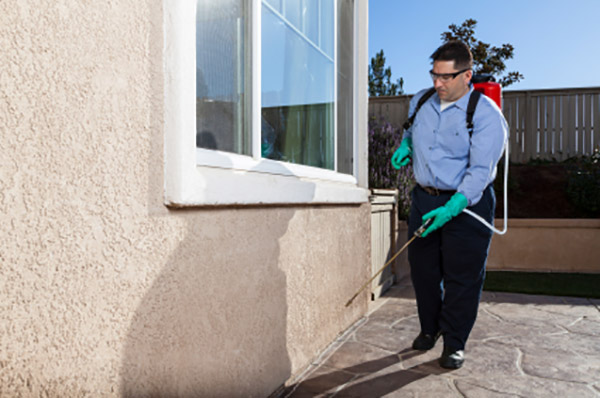 Household pests can cause serious damage to your home, which is why SureShot Pest Control, INC offers residential pest control services including a bed bug plan and termite treatments.
Our residential service plans offer a wide variety of options for your pest problems. We believe if the need arises, you should be able to change or cancel service anytime. That is why we do not have long-term contracts. For the convenience of our clients, we have a variety of treatment plans for any need that you or your company may have.
Monthly Service
This plan offers the greatest amount of protection for you and your home. Every thirty days, a technician will inspect and treat your home for a variety of pests. Call backs under this plan are free of charge with most accounts.
Every Other Month Service
Under this plan, a technician will inspect and treat your home for a variety of pests every other month. Call backs under this plan are provided at no additional cost with most accounts. This plan is for the homeowner who has a higher tolerance for seeing the occasional pest.
Seasonal Service
Our seasonal service runs from April until October weather plays a key part in our ability to treat; therefore in some instances or areas of the state the season could start in May. This seasonal service covers general pest control and includes a perimeter spray and inside service if requested.
One-Time Service
Many customers have a specific need and will only need one treatment and inspection. We provide one time treatments for a myriad of pests. For many pests this plan will suffice, however, others may require more than one treatment. Contact us for more information.
Bed Bug Plan
Bed bug infestations are on the rise and are very difficult, if not impossible, to eradicate without professional pest management. Our technicians have the knowledge and tools to effectively control these parasitic invaders. If you feel you may have a bed bug infestation, call today to schedule a bed bug inspection.
Mosquito Treatments
Want to get rid of mosquitoes? Go with us! We can treat any size lawns and all properties. We offer a variety of different options for you and your neighbors.

Our Plans Include:
One-Time Treatments

Pre-Party Treatments

Seasonal Treatments
Three Month Cockroach Plan
This is the most economical plan for cockroach infestations. Due to the life cycle of the cockroach, it is next to impossible to destroy an entire population with just one treatment. SureShot Pest Control, INC recognizes this fact and offers this special three month plan for those who are serious about getting rid of roaches once and for all.
Moles:
Got Moles? Go with us and say goodbye to the unsightly mounds of dirt in your yard. We offer mole baiting programs for any size yard and a discounted price for our current monthly or every other month customers. Give us a call for more details.



Termite Treatment
We realize how important it is to protect your most valuable investment, your home. Termites are a threat in every part of the United States except Alaska. They cause nearly $5 billion worth of damage each year. Damage can sometimes go undetected for years due to termites' uncanny ability to avoid detection. SureShot Pest Control, LCC offers two forms of termite protection to eliminate existing colonies and prevent future infestation.



Liquid Termite Barrier with Termidor
Advantages:
Only Properly Trained Pest Professionals Can Apply Termidor Meaning Adherence to Environmental Safeguards

Over 12 Years of Test Data Proving Effectiveness

Starts Working Immediately, and Completely Rids Homes of Termites Faster than Any Other Product

The Product Binds Tightly to Soil Maintaining a Protective Zone Through Rain and Reducing the Chance of Chemical Leaching

Transfer Effect Means Termites Pass Termidor on to the Entire Population

Virtually No Odor
Disadvantages:
Higher Up-Front Cost, But With Little to No Maintenance Cost

More Invasive Than Baiting Systems; Usually Requires Drilling Inside Your Home and Trenching Around Your Homes Entire Perimeter
Advanced Termite Baiting System
Advantages:
Fewer Chemicals Used Making It More Environmentally Friendly Than Traditional Liquid Applications

Less Invasive, No Drilling Inside Your Home. Low Profile Stations Are Strategically Placed Around the Exterior of Your Home Every 10-20 Feet

Lower Up-Front Cost, but Requires Continual Maintenance (This Service Can Be Combined With Our General Pest Control Plans)

Peace of Mind, Once Installed A SureShot Pest Control, INC Technician Will Visit and Inspect Each Station At Least Every Three Months. If Termite Activity Is Detected, the Inspection Cartridge Is Replaced wth a Bait Cartridge Containing Treated Material. Termites Then Carry that Material Back to Their Colony Exposing the Rest to the Termiticide
Disadvantages:
Costs Can Surpass that of Traditional Liquid Application Due to On-Going Maintenance

This Process Takes Longer to Rid a Home of Termites
Protect Your Business
Problem pests can show up anywhere, including your business. Ask us about
commercial pest control
today for more information.